Easy to Use - Easy to Clean
Providing seventy five years of leadership in the frozen dessert and beverage industry. SaniServ is at the forefront of the soft serv, shake, smoothie, frozen drink marketplace.

SaniServ utilizes the latest developments in technology, insuring that you profit from the highest quality frozen desserts, beverages and cocktails. Simplistic design means fewer internal parts, rugged construction, and continuous improvement equates to the easiest to use and maintain product.

100% "Made in America".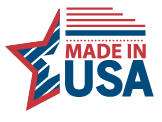 SaniServ PRODUCT HIGHLIGHTS
Ice Cream
Yogurt SaniServ's simple design with American craftsmanship adds up to a reliable machine that is easier to clean (using fewer parts). Innovative AccuFreeze controls lock in a better tasting / smoother consistency product for your customer.
Frozen Beverage
In all sizes from 6 gallons an hour to 28 an hour. Ask SESCO why so many facilities choose SaniServ for their frozen beverages solutions.
Batch Freezers
Offering medium to high volume machines to fit your application. Short production times speeds up operations. SaniServ batch freezers are easier to operate, clean and sanitize.
For more information