For over 125 years, Insinger Machine Company has been on the leading edge of commercial dishwasher innovation and technology. Insinger delivers a full-line of high-quality warewashing equipment and service to the education,hospitality, healthcare, corrections and military markets worldwide.
Insinger PRODUCT HIGHLIGHTS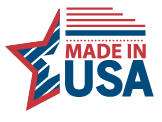 Durability,
Ease of cleaning,
Simple servicing
These features and strong construction have allowed Insinger dishwashers to become the nations choice and are on board most of the US Navy surface fleet. Ongoing research and development, a commitment to quality and dedication to customer satisfaction are what put Insinger among the most respected names in the warewashing industry.